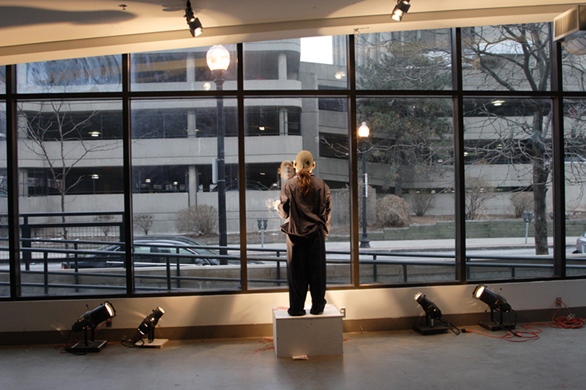 Art is an investigation, a restless questioning and a longing for answers.
In order to deconstruct, uproot and transform the threads of violence and trauma that are embedded within me and indeed within the world, I approach my art practice from a multiplicity of identities: an artist, a child, a shaman, a philosopher, a psychologist, a historian, a scientist, and a detective. That is to say that the underpinnings of my work are driven by my need to confront the past, understand the present, and alter the future.
As a result, I make work that examines the diasporic, fragmented and synchretic nature of the human condition at the intersections of race, gender, power, language, memory, and identity. It is my deepest desire to holistically question and to identify the location of where the self begins and ends, and to wrestle with the socio-cultural and psychic implications of collective existence and interdependence. In doing so, I want the mediums and ideas that I work with to dialogue freely with each other, with me, and the viewer so as to create an alchemy of the profound, pedestrian, profane, political, performative, perceptive, and personal.
photo © Bob Raymond